In this time of economic uncertainty, increased competition and growing consumer demands, independent pet retailers need the support of their trade association more than ever. IndiePet, the only association created by and for independent and neighborhood pet retailers, is bringing a portfolio of value to its members this year at SuperZoo, taking place in Las Vegas August 23-25. It will host new gatherings, offer new programs, and promote members-only opportunities and discounts that provide immediate value for membership.
Prior to SuperZoo 2021, IndiePet was an informal, anonymous group of a few retailers who met at SuperZoo to discuss the challenges they faced competing against large online retailers. In late 2020, IndiePet was formalized as a 501c6 trade association. His first meeting at SuperZoo 2021 drew a crowd of over 300 attendees. Retailers, manufacturers, distributors and service providers, members and non-members, were on hand to learn more about IndiePet and its plans to support independent retailers.
This year at SuperZoo 2022, IndiePet is once again opening its pre-show meeting to independent channel and non-member retailers, manufacturers, distributors and service providers. Attendees will attend a brief presentation and then be invited to speak one-on-one with IndiePet executives, industry partners, operating committees and subject matter experts to learn more. about the new retailer programs IndiePet is introducing. This will be a great opportunity for non-members to get a clear idea of ​​the value that membership brings. Since a large influx is expected this year, pre-registration will be necessary. To register, visit indiepet.org.
In addition to Monday's pre-show meeting, IndiePet is presenting a hosted retail members-only breakfast on Wednesday, August 24, 8-9:30 a.m. Featured Speaker Michael Johnson, President of Finn Cady Strategy and Brand and Board Member of the World Pet Association (WPA), will briefly discuss the trends and burning issues facing pet retailers today and how to capitalize on them. After the presentation, attendees will be encouraged to get to know each other, share how they've dealt with their key issues, and be energized with new ideas before heading to the show. Members can register on the IndiePet site.
It's been a long journey from those early informal gatherings to what the independent chain has today in IndiePet. From building foundations to the high-value programs and tools IndiePet will be unveiling at the SuperZoo, members can get a lot out of it for a very reasonable membership price.
Members can expect to see a Minimum Advertised Price (MAP) tracking dashboard that allows manufacturers and retailers to monitor daily prices for the top 500 selling products in the pet industry. This dashboard flags pricing violations commonly seen among online sellers and allows manufacturers to correct brand-damaging pricing practices and demonstrate their commitment to India.
Exclusively for members who know that social media is an integral part of customer engagement, but may not have the time or expertise to delve into the details, IndiePet partners with a founding sponsor to offer members a full suite of SEO and traffic-boosting tools – at no cost for the first year and an ongoing 50% discount (value over $1,500). These tools will help retailers manage their social media platforms, rate sites, and ensure their business is noticed by customers searching for similar businesses or related topics. Included will be great idea starters for easy social media posts, allowing store owners to spend more time running their business and less worrying about what to post.
Sustainability is top of mind for many retailers these days, and IndiePet's partnership with the Pet Sustainability Coalition (PSC) has already resulted in successful joint events. IndiePet works closely with PSC to provide and share guidelines for implementing more sustainable business practices and to show how a focus on sustainability can provide opportunities for engagement with customers and staff. These guidelines will be available and distributed at the IndiePet booth (3874).
Key category sales growth and consumer trends will be available on the IndiePet booth and for the last time via its website for non-members. Going forward, only members will receive this information quarterly throughout the year.
And finally, a number of IndiePet Associate Members will be offering a special SuperZoo exclusively for IndiePet Retail Members. Promotions will include additional discounts on products and services. Look for the IndiePet show promotion board at member maker booths. Non-members who wish to take advantage of these offers can visit the IndiePet booth to join and not only access all member benefits, but also know that they are adding their voice and support to the independent pet retail business of company.
We are looking forward to a big SuperZoo this year. With IndiePet growing, offering more information, resources, contacts, and networking than ever before, we see a bright future for independent and neighborhood pet retail.
---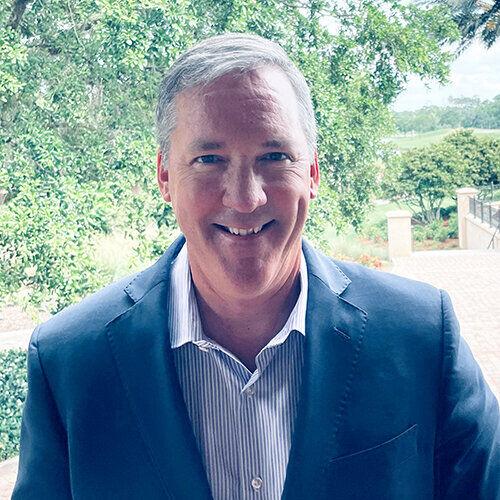 Todd Dittman is the executive director of IndiePet. Dittman has spent his career leading retail businesses and inspiring innovation to improve the customer experience. As Executive Director and Board Member of the Shop Environments Association, he led the strategic planning and implementation process that positioned the world's largest nonprofit in retail environments. retail as the go-to resource for retailers to stay ahead of brick-and-mortar design and technology. changes.
Prior to leading the Shop Environments Association, Dittman served as Vice President of Marketing at Dairy Management, where he played a key role in transforming the organization from generic advertising (Got Milk?) to product development through industry partnerships with retailers such as Kroger and McDonald's, leading to increased demand for dairy products from US dairy farmers.
Dittman began his career with industry leading brands such as Borden, Wendy's International and Arby's Restaurant Group. While working at Wendy's and Arby's, Dittman led marketing for more than 400 retail outlets and served on the boards of franchise co-ops as well as Big Brothers Big Sisters. He holds an MBA from Loyola University Chicago and a bachelor's degree in corporate finance from the University of Cincinnati.